Welcome to Heaven's Casteel Mountians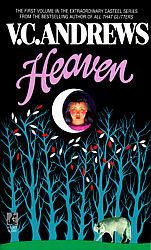 Heaven Leigh Casteel grew up the poorest of the poor. Her family was
Considered the scum of the scum. After her stepmother left her and her
siblings, her father, who never seemed to like her much sold her and her
siblings to the scattered winds.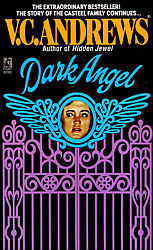 After being sold to a cruel and jealous woman Heaven flees to Farthy. The
home of her real mother. There she receives the best of education that money
can buy a love that was forbidden by the blood they shared. Eventually with a
broken heart she returns to the mountian home she left behind to become a teacher.


Heaven's dear brother Tom dies, she later marries her first love Logan Stonewall.
Too bad to say that she and her new husband are drawn back into the clutches of Farthy,
where she dicovers that her forbidden love, once thought dead is alive and well. SHe
also learns of the affair Her Logan had with her sister fanny. Now both sisters are pregnant.
Heaven with unknown to her, her forbidden loves child and Fanny with Heaven's husband's child,
Then the death of the only man she had called father. Now her and Fanny are at odds over their
1/2 brother Drake.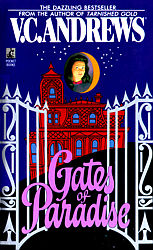 Annie Stonewall grew up in house filled with love. Then she is orphaned when her
parents Die in a car accident. She survived but was left crippled. Now she ends up
at Farthy a fairytale house that her mother fled. What awaits Annie?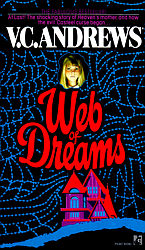 The evil begins when 13 yr old Leigh Van Voreen, Heaven's mother is brought into the
menacing clutches of Farthy.......